Staff Directory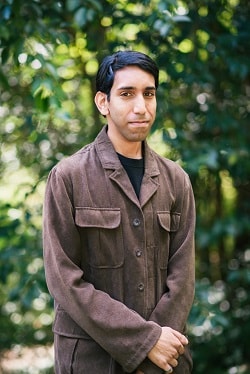 Upper School Math, Science and Technology
teaching since 2003, at Camelot since 2017
Degrees: B.Sc. Electrical Engineering, Renewable Electric Energy Sources at North Carolina State University; M.Ed. Technology Education (in progress) at North Carolina State University
Other: Concentrated in Renewable Electric Energy Systems in college and has worked on several electronic circuits, product design and buildings projects. Most recently taught project-based math and technology courses at the Triangle Collaborative School. Also a published musician and audio engineer, photographer, graphic artist and video producer.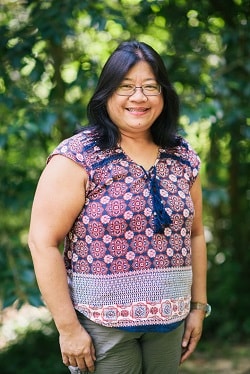 Middle Grades
teaching since 1993; at Camelot since 2004
Degrees: M.A.T. Elementary Education, Meredith College, NC, Licensed K-6 (2012). B.S. Biology (Cell Biology with minor in High School Science Education), University of the Philippines (1993). 28 graduate credits, Marine Science, University of Guam (1995-97).
Professional Development: 2013 Justice Teaching Institute participant, Pine Knoll Shores, NC (August 1-3); 2013 Building Learning Communities Conference participant, Boston, MA (July 23-26); 2007 Best Practices Institute: Differentiation and Understanding by Design participant, University of Virginia (March 22-24); 2006 Continuing Summer Institute on Academic Diversity participant, University of Virginia (July); 2006 George Washington Teacher's Institute participant, Mt. Vernon, VA (June 27-28); 2005 Summer Institute on Academic Diversity participant, University of Virginia (July); 2003 Historic Landscape Institute, "Preserving Jefferson's Gardens"; 2002 Monticello-Stratford Hall Seminar for Teachers: "Leadership and Life in Revolutionary America".
Travel: Philippines, Guam, Palau, Saipan, several National Parks throughout the contiguous United States, and British Columbia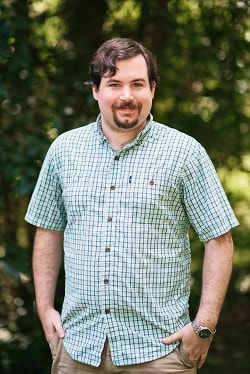 Middle/Upper School Instructor
teaching since 2014; at Camelot since 2016
Degrees: B.A. in History and a minor in Arabic Studies, Davidson College; Qasid Arabic Institute (Summer 2008), Middlebury College Intensive Arabic Program in Amman(2009).
Travel: Volunteer teaching & Arabic Studies in Amman, Jordan, Teaching English in Qatar and the United Arab Emirates. Other travel includes trips Lebanon, Turkey, Oman, and various countries across Europe.
Other: Alumnus of Camelot Academy's Class of 2010. In general, my focuses and interests lie in international studies and relations. That includes both historical and religious studies in a more academic manner as well as simply meeting new people from different places.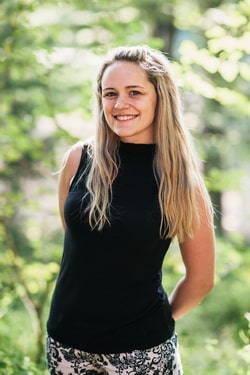 Sr MAPP Instructor
teaching since 2011; at Camelot since 2019
Degrees: B.A. in Elementary Education, UNCW
Professional Development: RTI/MTSS Effective Instruction Conference, Anchorage, Alaska, 2019; Scaffolding and Differentiating Instruction to Support ELLs, EARCOS, Virginia Rojas, South Korea, 2016.
Travel: Germany, Hungary, Slovakia, Canada, Czech Republic, London, France, Scotland, Mexico, Kuwait, Jordan, Dubai, Bahrain, Sri Lanka, Egypt, Norway, Ireland, Greece, Turkey, Oman, Thailand, Cambodia, Nepal, Austria, Holland, Myanmar, Iceland, Indonesia, Laos, South Korea, China, Australia.
Other: "I've found that people will often forget what you said, forget what you did; but people don't forget the way you make them feel." – Maya Angelou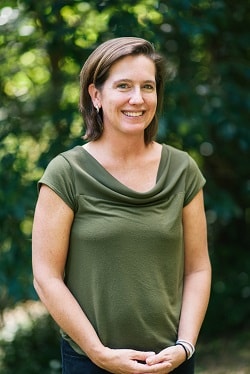 Course Instructor, Alumni Relations, Community Outreach
teaching since 1997; at Camelot since 2013
Degrees: MA in Education, UNC Chapel Hill; BA in Cultural Anthropology, Duke University; Certificate in Non-Profit Management, Duke University
Professional Development: Graduate of the Klingenstein Institute for Independent School Teachers at Columbia University; attended numerous conferences through the national and NC councils for Social Studies and the Coalition of Essential Schools
Travel: All over Europe (including bicycling from Oslo to Rome); Japan, Australia, New Zealand, Costa Rica, Belize, Guatemala, Canada
Other: In addition to teaching and serving as an administrator in schools, I have worked in many non-profits. I started the programs at the Emily Krzyzewski Center in Durham, founded a non-profit program called "i4m—innovation for motivation" that provided educational programming during out-of-schoolhours, and served as Executive Director at Crayons2Calculators.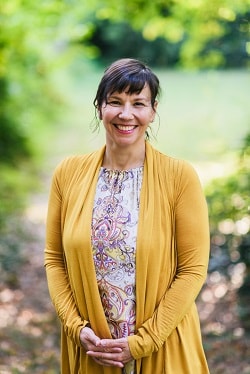 Middle and Upper School Math
teaching since 2001; at Camelot since 2011
Degrees: B.S. Mathematics Education 6-12, Buffalo State College. NY
Professional Development: Member of NCTM (National Council of Teachers of Mathematics); 2008 National Math Panel Participant, Chapel Hill, NC. Contributed to administering a pilot study for developmental math products.
Travel: Throughout the United States and Canada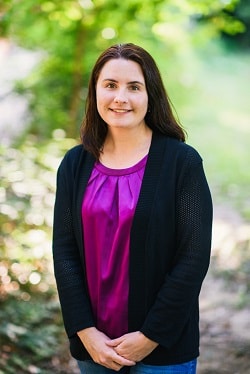 Upper School Spanish
teaching since 2004; at Camelot since 2013
Education: B.A. Spanish Education, Minor in Linguistics, University of Delaware; PA and DE certified
Travel: Visited or studied in Mexico, Venezuela, Costa Rica, and Puerto Rico; lived in Ecuador for five years
English, Latin and Linguistics
teaching since 2006; at Camelot since 2011
Degrees: B.S. Interdisciplinary Studies and Education, Aquinas College; M.A. Art History, UNC Chapel Hill; Ph.D. Candidate Art History, UNC Chapel Hill
Professional Development: NC Professional Educator License; TN Professional Educator License
Travel: Italy, Spain, France, United Kingdom
Other: NC Governor's School Area II Instructor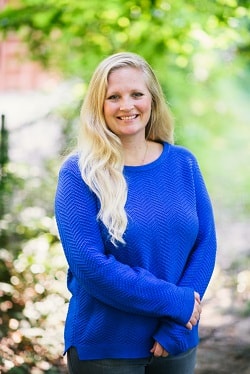 Multi-Age Progressive Primary
teaching since 2006; at Camelot since 2015
Degrees: BA in Liberal Studies, California State University of Fullerton, 2005; Multiple-Subject Teaching Credential with BCLAD, California State University of Fullerton, 2006; North Carolina Teaching License, 2006
Travel: Mexico, Costa Rica, and Jamaica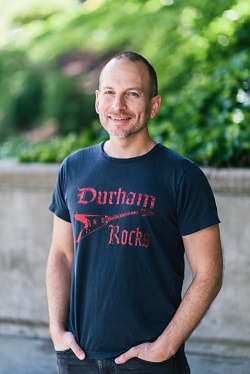 Upper School Mathematics & Science
teaching at Camelot since 2006
Degrees: Interdisciplinary B.A. Mathematics-Physics, Reed College, Portland, OR, 1999
Travel: England, Scotland, Italy, Japan... and Canada, if that counts.
Other: Plays a variety of fretted, keyboard, and percussion instruments; has engineered several albums for his own projects and the projects of others.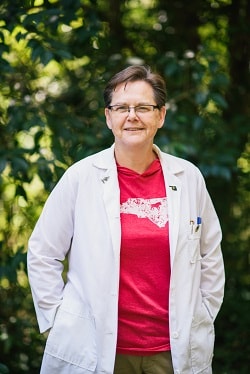 Upper-School Science, Instructional Coordinator
teaching since 1989; at Camelot since 1999
Degrees: B.S., Biology/Education, East Central University, Ada, OK. M.S., Science Education/Curriculum Development, East Central University, Ada., OK.
Professional Development: 2000: SCIMAST Winter Meeting (Sustaining Long-Term Professional Development), Austin, TX; 1999: Recipient of SERVE grant ($50,000 for accountability in NC Charter schools); NC Charter Schools Fall Meeting (Presented workshop on Accountability, Testing and Evaluation); 1998: National Assoc. of Biology Teachers Meeting, Reno, NV. (Conducted training on using internet to teach Biology). 1997: Konawa Public Schools Summer Vision Retreat (Planning Coordinator); Access Excellence, San Francisco, Ca. (Facilitator/Trainer). 1995: Access Excellence National Fellowship, San Francisco, CA.
Travel: Has traveled to attend scientific workshops, conferences throughout the U.S.
Visual Arts, World Languages
teaching intermittently since 1990; at Camelot since 2011
Education: A-levels: Cardiff, Wales, UK. AA in Art from Kunstschule Pro. Gerard. BS in Psychology from Campbell University. Graduate school in Psychology, Campbell University. Currently working on MS in Art Therapy.
Travel: Grew up in Papua New Guinea and has lived in a variety of countries including Germany, Japan, and Nepal.
Other: Published artist and writer. Encaustic artist and photographer. Has taught art in New Guinea, the United States, and Germany. World traveler with an interest in cultural anthropology, arts & crafts, and fair trade. Member of the Durham Art Guild and the NC Autism Society. Has worked extensively with special needs children. Advocate for special needs children and their families with a special interest in spectrum disorders.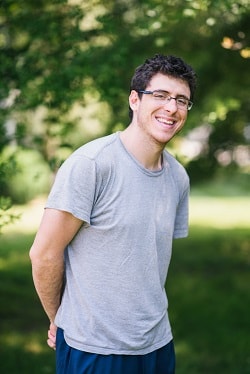 Upper School English, Mandarin and Fiction Writing
teacher since 2011; at Camelot since 2013
Degrees: B.A. Sociology and Anthropology, Denison University; Certificate in Comparative Philosophy, Nishan Comparative Confucian Institute; Middlebury College Advanced Chinese Certificate.
Professional Development: College Board certified, AP Government and Politics
Travel: France, Canada, and China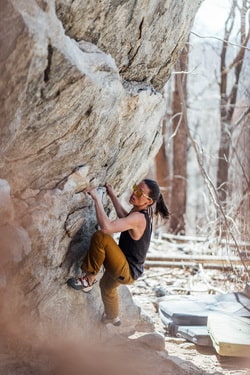 Physical Education Teacher
teacher since 2007; at Camelot since 2008
Education: B.S. in Physical Education (minor in Health Education and concentration in Psychology), Appalachian State University, 2003; M.S. in Exercise and Sport Science (concentration in Exercise and Sports Psychology), University of North Carolina at Greensboro, 2006; North Carolina Physical Education license
Professional Development: Member of the Association for the Advancement of Applied Sports Psychology; the American Alliance for Health, Physical Education, Recreation, and Dance; and the North Carolina Alliance for Athletics, Health, Physical Education, Recreation, and Dance. Regularly attends conferences for said organizations.
Travel: Switzerland, Germany, Austria, South Africa, Canada, Ireland, Northern Ireland
Other: Wedding and adventure photographer
Dramatic Arts
teaching at Camelot since 2007
Education: B.A. in Speech Arts (major in Speech Therapy, minor in Psychology), Long Island University, C.W. Post Campus
Professional Development: A clay artist since 1981; her work has been featured in galleries in Florida, North Carolina, and South Carolina, as well as in specialty boutiques. Owned and operated a Paint-it-Yourself ceramic studio in Chapel Hill and taught clay workshops until 1998. Served as liaison for the Orange County Artist's Guild for two years and remains an active member of the guild. Has co-owned and served as the executive producer of a film and video production company since 1993. Has worked as assistant director, location scout, production manager, line producer and talent agent for television commercials, corporate image films, and theatrical motion pictures. Has taught acting classes for the Carrboro Parks and Recreation Dept.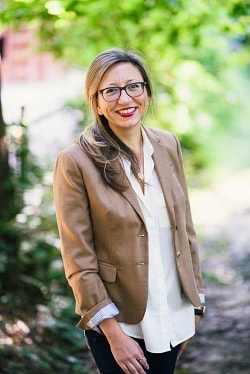 English as a Second Language
teaching since 2002; at Camelot since 2016
Education: BA Art History & Criticism, Honors, the University of Western Ontario; MA English Philology (Linguistics, Literature, TESOL), Jagiellonian University
Professional development: TESOL International Philadelphia 2015; Wilson Language Training Washington, DC; TESOL NC Raleigh 2017
Travel: Extensive travel though 12 European countries and across Canada and the United States. Lived and worked in three countries.
Other: Interest in world languages and language acquisition, history & architecture, painting, design, hiking, cooking and gardening.
Vocal and Dance Instructor
teaching since 2008; at Camelot since 2016
Education: B.S. in Psychology, B.A. in Dance from California State University, Fullerton
Professional development: Member of the Music Teacher's National Association
Travel: Austria, Belize, Bolivia, Bosnia and Herzegovina, Canada, Croatia, Czech Republic, England, France, Germany, Hong Kong, Hungary, India, Israel, Italy, Japan, Mexico, Montenegro, Myanmar, Nepal, Netherlands, Palestine, Panama, Peru, Slovakia, Thailand, Turkey.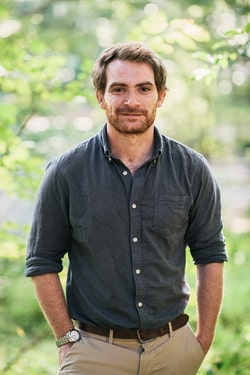 Environmental, Science and Outdoor Instructor
teaching since 2013; at Camelot since 2019
Education: B.A. English w/ Writing Concentration, Gettysburg College, Gettysburg PA. Certificate in Corporate Sustainability, New York University, NYC NY. Master of Natural Resources, Virginia Polytechnic Institute and State University, Blacksburg VA (Expected Completion, Spring 2020)
Certifications: Leed Green Associate, USGBC. TRUE Zero Waste Advisor, USGBC
Travel: U.K., Belgium, The Netherlands, Germany, Austria, Italy, France, Spain, Switzerland, China, Canada, and 2/3rds of our National Parks!
Interests: Music (Drums, Guitar, Dulcimer), Avid Reader, Backpacking and Camping, Birding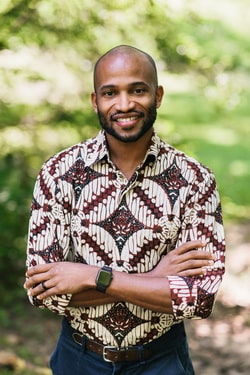 Lower School Instructor
teaching since 2010; at Camelot since 2019
Education: K-12 Orangeburg, SC District 4; B.A., Elementary Education from Clemson University
International Experience: 1 mo - study abroad in Carpi, Italy; 10 mos - Fulbright in Tana Toraja, Indonesia; 4.5 years - Teacher/Admin in Jakarta, Indonesia
Professional development: South Carolina State Board of Education Educator License; International Baccalaureate Organization Primary Years Programme Category 3; Responsive Classroom Elementary Advanced Course
Pursuits: 7-day food tour of Tokyo, Japan; Golden wedding anniversary in space; Reformat public education system; 1 million views on YouTube; Persuade +9 family members to live within 50 miles of Durham, NC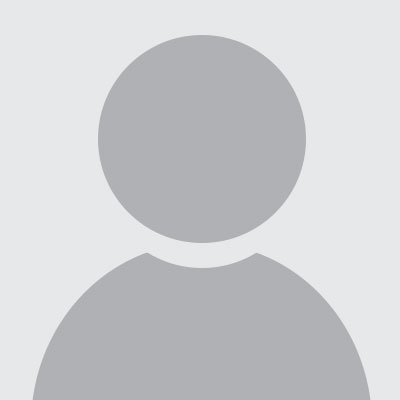 Leah Wilhelm
Athletic Director, After School and Summer Programming
Picture and Bio Coming!
Upper School Social Studies; College Coordinator; Website and Social Media Manager
teaching since 2004; at Camelot since 2007
Degrees: B.A. Philosophy, UNC-Chapel Hill; M.A. Education, University of Maryland-College Park
Professional Development: College Board certified, AP Government and Politics
Travel: Canada, Mexico, Japan, Thailand, and 39 U.S. states